Dechra® Mal-A-Ket® Plus TrizEDTA® - Ear Flush (4oz / 118ml)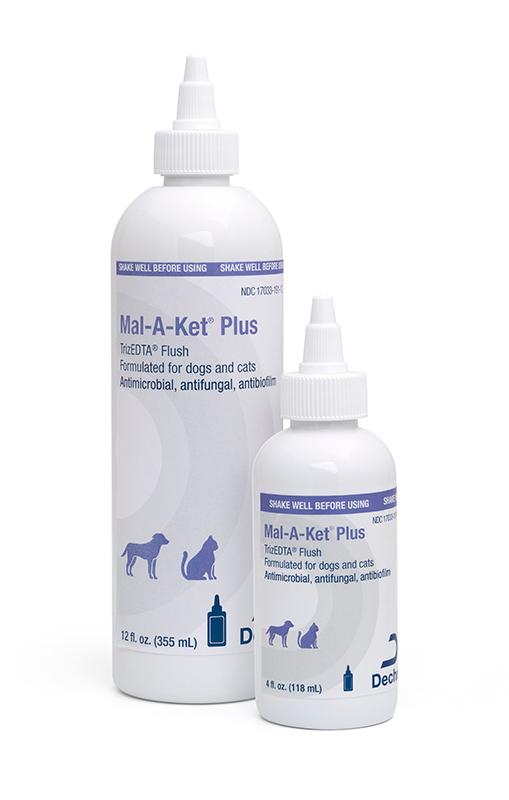 Dechra® Mal-A-Ket® Plus TrizEDTA® - Ear Flush (4oz / 118ml)
Expiry date: January 31, 2024
Regular price
$48.00
$48.00
Create an account, earn FP Stars and save!
Fast ship-out within 2 work days
In stock, ready to ship

Inventory on the way
Dechra Mal-A-Ket Plus TrizEDTA Flush is a multicleanse flush for dogs and cats. Antimicrobial, antifungal and anti-inflammatory - an ideal cleansing solution for skin issues.
Features:
An ideal cleansing solution with enhanced antimicrobial activity for use with infections responsive to Ketoconazole and Chlorhexidine, such as ringworm, bacterial and yeast infections. Contains an added non-steroidal anti-inflammatory drug (NSAID) to reduce inflammation associated with infections.
Great for treating intertriginous (where skin touches skin) and interdigital dermatitis (inbetween the toes), hot spots, and other skin conditions.
Mal-A-Ket Plus TrizEDTA Flush is an ideal antimicrobial flush that is safe and gentle enough to be used as often as necessary.
For dogs and cats to prevent skin infections with bacteria, fungi and yeasts.
NOTE: This product requires a prescription. We will contact you upon order placement to request the document.