Dechra® DermaBenSS® Shampoo (12 fl oz / 355ml)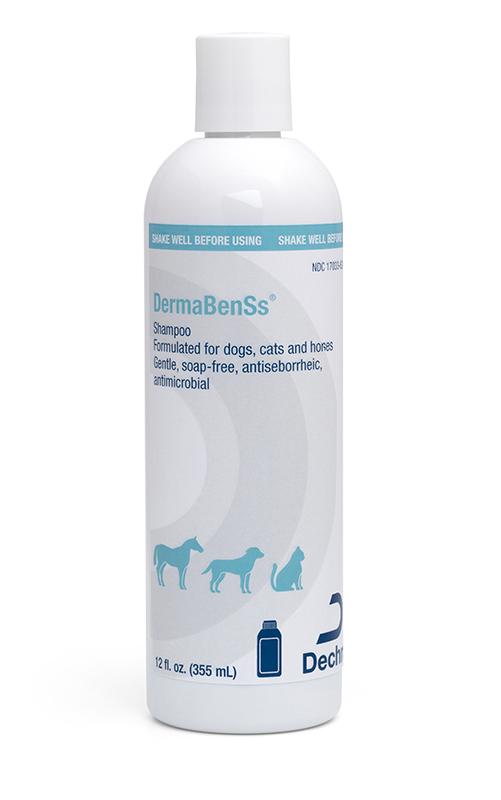 Dechra® DermaBenSS® Shampoo (12 fl oz / 355ml)
Expiry date: September 30, 2024
Regular price
$36.00
$36.00
Create an account, earn FP Stars and save!
Fast ship-out within 2 work days
In stock, ready to ship

Inventory on the way
A soap-free shampoo indicated for coat and skin conditions where the following properties would be beneficial to your pet: antibacterial, barrier repair, degreasing, follicular flushing, antiseborrheic, keratolytic and keratoplastic.
Formulated for dogs, cats and horses
Gentle, soap-free, no sulfur odor

Degreasing, drying, follicular flushing

Antiseborrheic, antimicrobial

Keratolytic, helps to increase the amount of water the stratum corneum can absorb

Keratoplastic, helps to promote healthy skin regrowth

Contains Dechra's ceramide complex to aid in skin barrier function
Made in USA.