Oralpeace Natural Dental Spray for Pets (30ml)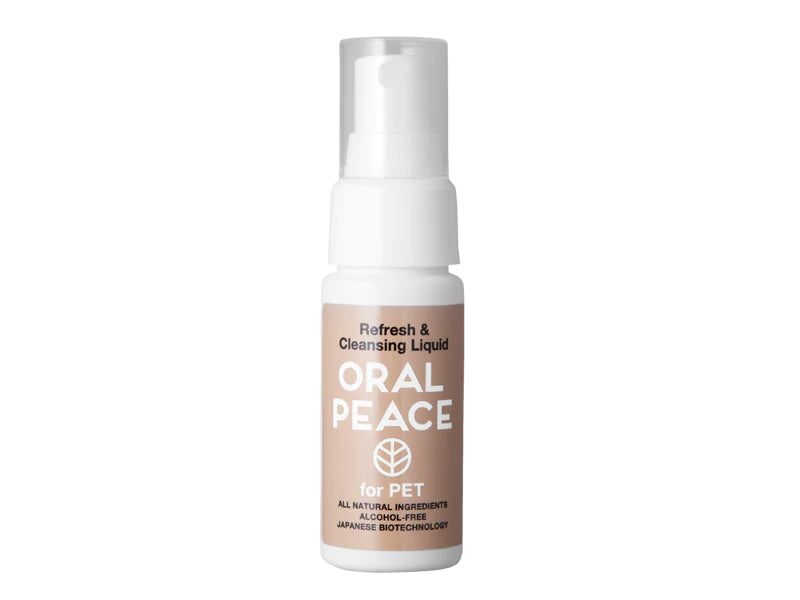 Oralpeace Natural Dental Spray for Pets (30ml)
Expiry date: July 28, 2025
Regular price
$23.00
$23.00
Create an account, earn FP Stars and save!
Fast ship-out within 2 work days
In stock, ready to ship

Inventory on the way
NATURAL, PLANT-DERIVED ORAL SPRAY FOR PETS
ORALPEACE for Pets adopts Japan's advanced lactic acid bacteria research and biotechnology developed in collaboration with the National University of Japan, and adheres to the consistent concept of the ORALPEACE human oral care series that can be used safely at any age. It uses pure natural safe and swallow-able ingredients to provide oral and periodontal care for dogs and cats who are inconvenient to gargle.
Oralpeace for Pets contain Neonisin-e, a botanical lactobacillus-derived antimicrobial peptide (Bacteriocin). This ingredient uses Japanese biotechnology to quickly respond to various pathogenic bacteria in the oral cavity.
No chemicals, no abrasives, alcohol-free.